Chiropractic Care
Who Needs Chiropractic Care?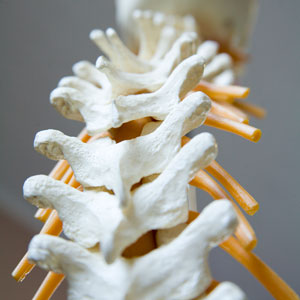 Your spine is made up of many joints, and when these joints get misaligned or "locked up" through injuries, accidents or simply the daily activities of life, it can affect how your body moves and functions. It can cause pain, from a little to a lot, and make doing your everyday activities difficult or impossible. Chiropractic care is highly effective at correcting these misalignments by adjusting the vertebrae. When proper alignment is restored, the joints move better—so you can move better!
Many times, the pain you notice in your arms or legs stems from this type of misalignment in your spine. By correcting the misalignment, we can often help correct other musculoskeletal issues besides neck and back pain, including:
Shoulder pain
Leg pain
Disc injury
Foot pain
Arm pain
Our Approach
At dover ChiroCare, we've been helping people heal from musculoskeletal conditions for over three decades. Dr. Perduk specializes in manual (hands-on) adjustments. He will also incorporate Cox Flexion-Distraction and Thompson Drop Table techniques, depending on your specific condition and needs.
We want you to function better and stay better, so we offer the following to augment your care:
Exercise instruction
Hot and cold packs
Interferential stimulation
Long axis cervical traction
Lumbar/cervical decompression
Nutritional counseling
Orthotics (including orthotic flip-flops)
Supplements
Soft tissue therapy
Dr. Perduk has been treating patients for over 35 years, giving him the skill and confidence to provide the care you're looking for. He's straightforward and easygoing, and will take the time to help you understand how your body got to this point, and what he can do to help correct it. And if he can't help you, he'll be up front about that. He treats every patient the way he'd treat his own family, and the way he would want to be treated.
We'd Love to Help You
We would love to help get you back to feeling fantastic and doing your favorite activities. Contact us today to schedule an appointment!
CONTACT US
---
Chiropractic Care | (330) 343-2621