New Patients at dover ChiroCare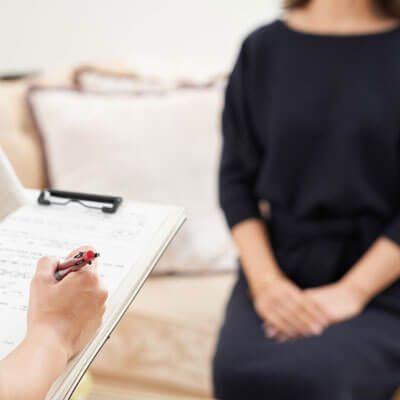 At dover ChiroCare, we want you to feel comfortable with every aspect of your care, so we don't make you fill out paperwork at home, when you'd rather be relaxing. We have a one-sheet bio for you to complete when you come in, and using that, we'll enter your name and contact information into our system. Then we'll give you a tablet computer with a touch screen, so you can input your current areas of pain and answer only the questions related to your condition.
Your First Visit
When you enter the practice, our friendly front desk staff will welcome you and help you with the paperwork and the computer. Then we'll bring you back to the consulting room to meet with Dr. Perduk.
He'll talk with you about your condition and what's been going on, and then he'll conduct a thorough exam and take digital X-rays. Dr. Perduk will review the X-rays while you receive the appropriate healing therapy, and then you'll be given your first adjustment. This first visit usually takes an hour to an hour and a half.
Your Second Visit
At your second appointment, Dr. Perduk will review your X-rays with you and present his report of findings and recommendations for care. We'll also go over the financials at this visit. If you're in agreement with our suggestions, we'll proceed with care at this appointment, which normally lasts about 30 minutes.
We Treat You Like a Person
Throughout the entire process, Dr. Perduk will explain everything that's going to happen. He'll make sure you understand what's going on with your condition, and how his treatment plan will help correct it. He welcomes your questions, and he will answer them honestly and sincerely, because he wants you to feel in control of your health.
Take the First Step
The older we get, the harder it becomes to stay healthy. Contact us today to get started with care and put your health first.
CONTACT US
---
New Patients at dover ChiroCare | (330) 343-2621