Meet Dr. Ambrose Perduk, Jr.
The Joy of Helping People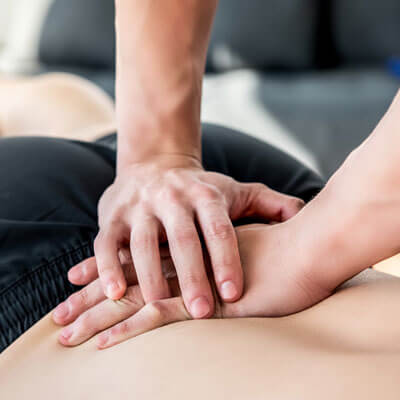 Dr. Perduk is a hands-on chiropractor, and loves helping people by using his hands, analytical skills and experience. He does his best to encourage patients to live a healthy lifestyle by setting that example and being honest about it—he doesn't always want to exercise, either, but he knows it's what his body needs, so he does it.
Discovering His Path
When Dr. Perduk was in seventh grade in Canton, he fell while doing gymnastics, landing on his neck and shoulder, which became very stiff. After some time, his neck didn't hurt anymore, but within a few months he suddenly started sneezing all the time with allergies. His parents took him for allergy shots, which he hated.
At the same time, Dr. Perduk's father was seeing a chiropractor for back issues. He mentioned his son's allergies to the doctor, who suggested a consultation. X-rays showed misalignment of the neck, probably related to the fall from the parallel bars. Dr. Perduk started getting adjustments that November—his neck started moving better, and when spring rolled around, he didn't have allergies anymore. Dr. Perduk stopped the shots and decided to become a chiropractor when he grew up.
Chiropractic Education
He received his bachelor's degree from the University of Akron, and then received his Doctor of Chiropractic from Logan University in 1985. Dr. Ambrose moved to Cincinnati and opened a practice that same year, before moving to Dover and opening dover ChiroCare in 1999. His extensive post-graduate education includes:
Chiropractic rehabilitation
Chiropractic orthopedics
Applied Kinesiology (AK)
Nutrition Response Testing (NRT)
Away From Work
When he's not at the office, Dr. Perduk is very active in the community. A Rotarian since 1987, he's past president of the Rotary Club of Dover. He also serves on the board of Plain Local Schools. He's passionate about his family and spending more time with his wife, now that their three sons are grown.
Find Out How We Can Help You
Contact us today to learn more about chiropractic or to schedule your first appointment.
---
Dr. Ambrose Perduk, Jr. | (330) 343-2621